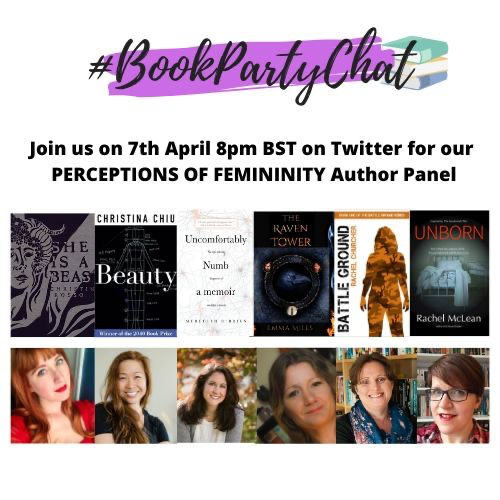 Come on over to Twitter on Tuesday, April 7 at 3 p.m. Boston time and join a panel of authors discussing "Perceptions of Femininity."
Six authors — including yours truly — will be discussing femininity, sexuality and power. Participants include: Christina Chiu, Rachel McLean, Christina Russo, Emma Miles and Rachel Churcher. The moderator is Mai Taylor.
My contribution to the talk? How women's medical complaints are handled and received by some physicians.
Follow @BookPartyChat and the hashtag #BookPartyChat.